As if the office stress, travel stress, what-to-eat-next stress wasn't enough, the new kind of stress that is hovering people is the 'I don't look good enough' stress.
No idea, why!
My sister whenever tries a new dress, sits us up in a round table conference, questioning, if she looks fat in the dress she's trying on? This process is repeated every three minutes, till her shopping bags go empty.
That's not it, the question is fired at us even for the clothes she regularly wears, and well, the night dress too.
The question 'do i look fat in this' is asked with such sincerity as if the changes in the diet plan will be made with immediate effect, however, allow me to bring this to your notice that nothing has been done so far in this regard.
It has become a monthly ritual that is performed to ensure that no mass from the body is lost. Additions to the body mass are more than welcome.
With an affirmative answer to her question, she goes to bed with satisfaction that she is still fat! And there's nothing to be worried about.
Just because being slimmer brings with it several additional responsibilities of fitting into good old clothes which were purchased on the pretext of wearing them one fine day, and that's too much of a stress. Not needed, definitely!
But when you are fat, you are just fat. All you got to do is, buy new clothes, and you are sorted.
Anyway, there is no happy answer to this question, 'Do I look fat?', when you know you have been hogging left, right and centre, and not exercising.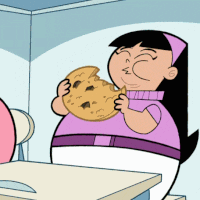 You ask someone if you are looking fat, and if that person says 'no', you will turn around and say, "liar, saying this to make me feel good." When you know the answer, you are never in a losing situation.
But those who take the stress of not being good enough and let their self-esteem depend on their looks, there's no connect between the flesh on your waist or tummy to your goodness.
Like my sister, she has made peace with her body, and doesn't think that shedding those extra 5 or 10 kilos, okay fine, 15 kilos would add on to her happiness.